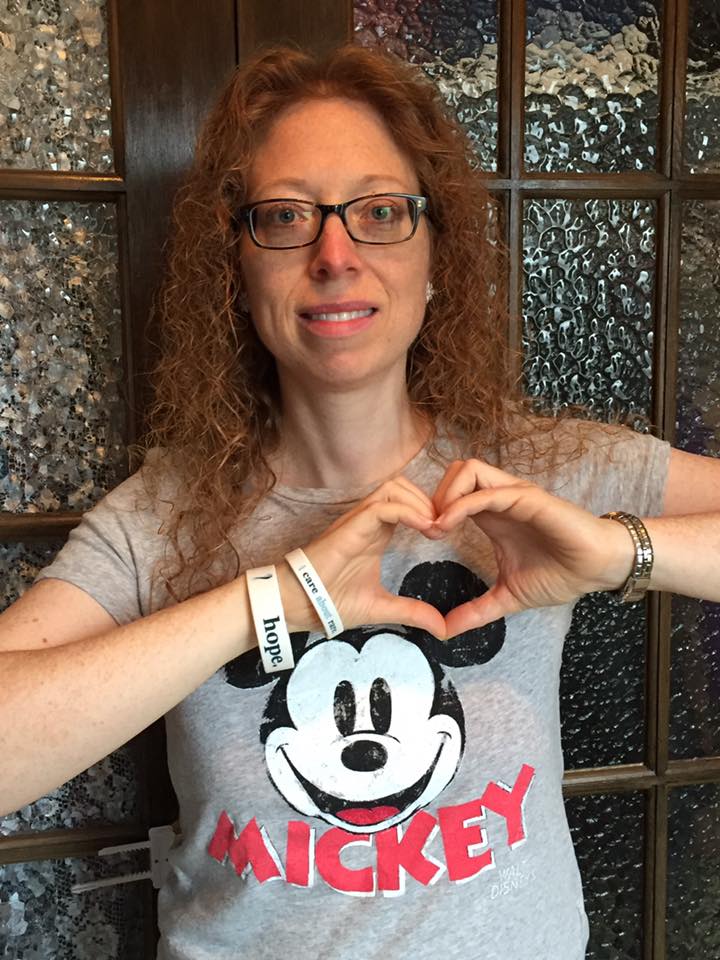 Hi,
I'm Stephanie, mom to two beautiful daughters, and we live in Quebec City. My youngest, Sarah who is now 10 years old, has a rare disease called Phelan-McDermid Syndrome (PMS). To her, it means that she's directly connected to happiness, and has some symptoms not everyone has to face in their lifetime: she is non-verbal, has a global developmental delay, intellectual disability, autism-like behavior, and is unable to use the toilet.
A few months after receiving her diagnosis, I started being involved with the Phelan-McDermid Syndrome Foundation (US based) as a regional representative for Eastern Canada. That means I was welcoming every newly diagnosed family from Ontario to the Atlantics. I also organized a few family gatherings, and helped translate documents to French amongst other things. In April 2014 I was appointed on the Board of directors of the PMS Foundation for a 3 years term.
During that time, I also gathered a few Canadian PMS families to create a Canadian organization supporting PMS families in my country. This organization was officially incorporated in September 2017 as a non-for-profit, and became a registered charitable organization a few months later. I chaired the organization that I co-founded, until the end of the first term in June 2019 (at our first post-incorporation Annual General Meeting).
I chose not to stay for an additional term with Phelan-McDermid Syndrome Foundation Canada because I wanted to devote more time to two other projects I was already volunteering for while I was involved with the PMS community: Changing Places and Caroline's Cart.
Those two causes hold a special place in my heart because it means respect, dignity, security, but above all: inclusivity! While an organization supporting a specific disease can lead to life-saving results, I chose to focus my volunteering on causes having a direct impact on my family's daily outings (as well as so many other families!).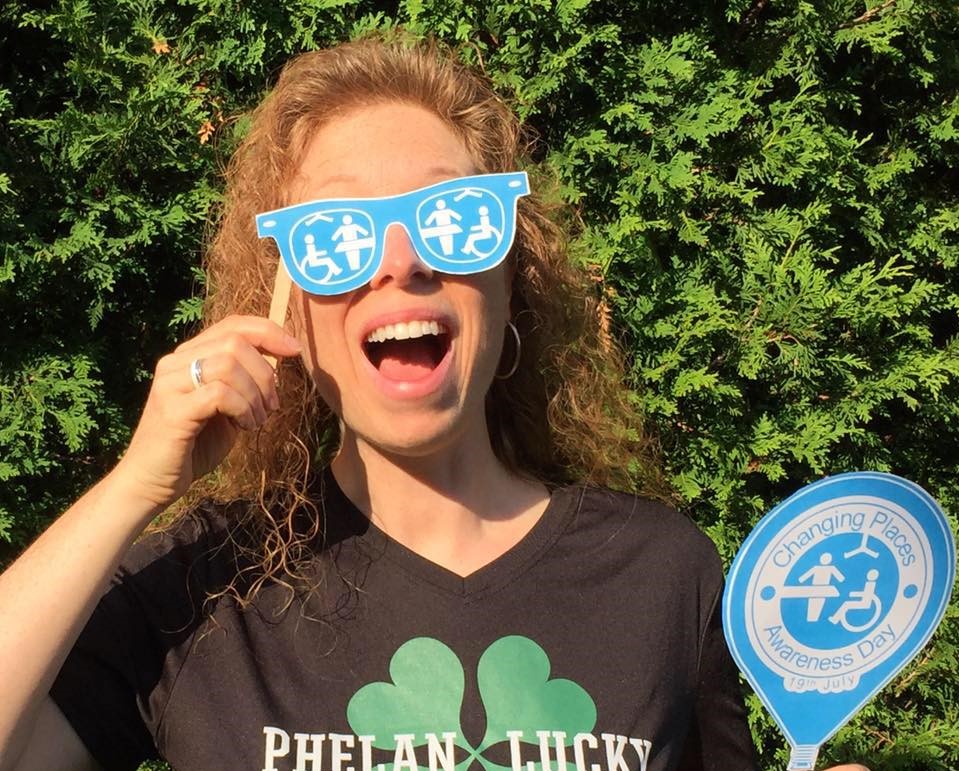 Over the last 4 1/2 years, I spent all my "free" time (besides everything related to PMS) trying to raise awareness about the need for Caroline's Cart and Changing Places. Back in spring of 2016, I created a Facebook page for Caroline's Cart in Quebec (another mom is helping to manage the page too) to allow French-Canadians to know about Caroline's Cart, and support them in their requests to store owners (all information being available at the time was in English only).
In the first year after receiving the first cart in our province, we were able to participate in a few tv reports and  written articles about the cart.
The importance of keeping a strong network of dedicated people, organizations and media representatives has been one of the key elements.
To this day, we are getting close to having 50 locations offering this service. At the same time my Odyssey with Caroline's Cart was getting some exciting improvement, I was also trying to raise awareness about Changing Places. Back in Fall 2015, I started looking for a Member of the National Assembly (MNA) to support/sponsor a petition asking for Changing Places to be included in our Building Code. I finally received a positive answer in the Fall of 2016. The petition was presented to the National Assembly (Quebec's legislative assembly) in March 2017.
I also registered official complains to the hospital where my daughter meets her main physician, as well as other public venues. I sent comments public bodies when they did public consultations on sustainable transportation or accessibility. Did a short presentation at my City hall, talked with numerous politicians over the years. They all tried to help, respecting the limits of their functions. I also created a Facebook page to raise awareness about Changing Places, it's called "Salle d'hygiène au Québec/Changing Places Québec".
I could list many actions taken to push this issue, but I think you have the main idea. Our wish today is to give you more information about who is currently involved with Changing Places Canada, and the seriousness of our involvement.
In my daily life, I work as a Protection of personal information counsellor for the Education Department (ministère de l'Éducation). I am a registered lawyer at the Quebec Bar but I do not practice because of my caregiver role that changed my plans. My expertise is data privacy in public bodies but I know more than the average person about charities. As a dedicated volunteer since my teen years, I was awarded the Queen Elizabeth II's Diamond Jubilee Medal in late 2012.
We are still looking for a few more people to complete the first team of directors. We have a strong base, are highly motivated, and aware that creating a charitable organization from scratch requires a lot of work and dedication. We will still be working "on the ground" with local authorities to let them know the need for Changing Places, and support them when they agree to put something in place to respect everyone's dignity, safety, and right to a real accessible washroom.