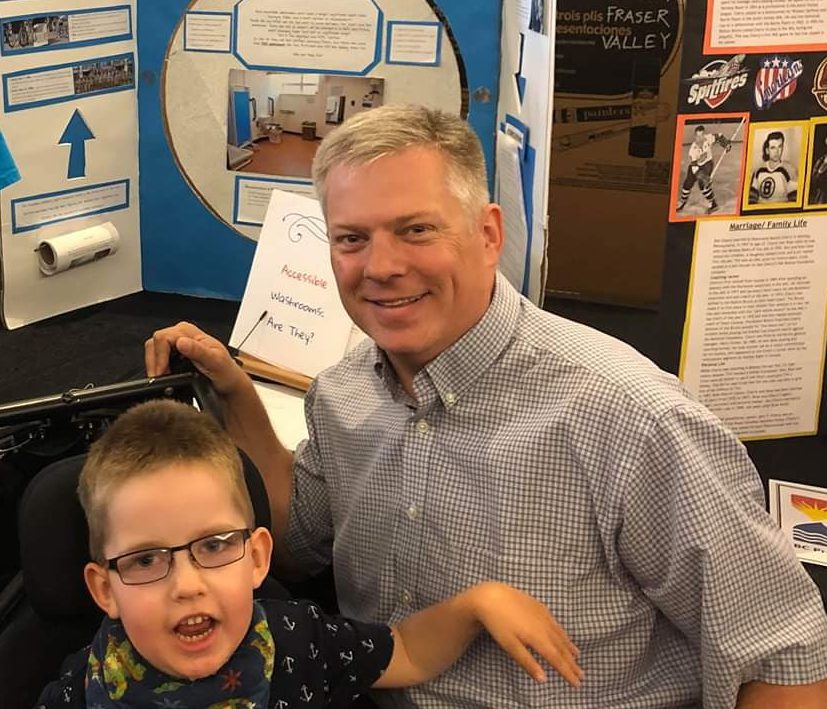 My 6-year-old son has cerebral palsy caused by several rare genetic disorders. He is non-verbal, uses a wheelchair and is incontinent. When he was younger this was not much of a problem as there are many of facilities available for small children in diapers and strollers, however, as he had gotten older and bigger, the complete lack of suitable toileting/changing locations in our community has become readily apparent.
Nick likes nothing more than to be out and about participating in festivals, going to attractions and visiting with friends and family. These outings are becoming more and more limited as we now must plan our days around his toileting needs, limiting our outings normally to 3 hours.
I had already started looking into accessibility standards in Canada as it became apparent that we were being shut out of more and more of our environment by a lack of accessible design. Toileting in a safe and sanitary manner has become a critical barrier for us.
With the ability to provide a recognized standard through Changing Places it has made it easier to advocate for a proven design that meets  the needs of as many people with disabilities as possible. It helps address the "close enough" attitude from architects and designers that people with disabilities and their caregivers face every day when interacting with the built environment.
My goal is to demonstrate the social and economic benefit to the government, large public venues and public institutions and advocate to have Changing Places in as many suitable public access locations and as a required element in provincial and national building and accessibility standards.