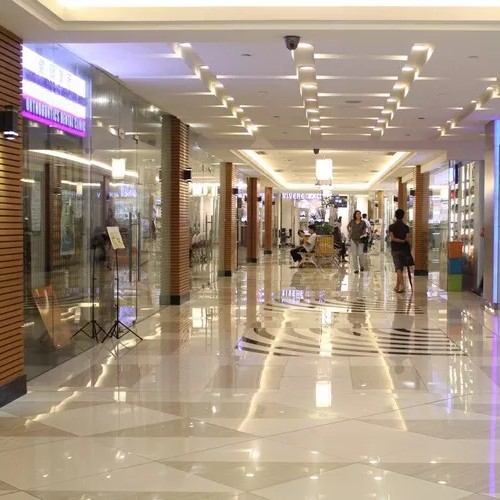 A Change.org petition that garnered more than 26,000 signatures to get physically disabled children, adults and seniors off the washroom floor at Upper Canada Mall was instrumental in the official opening today of the first fully accessible universal washroom on the premises.
York Region District School Board special education teacher Derek Bunn, who started the petition in 2018, said support poured in from across the community and Canada, the United States and around the world.
He describes the situation for supporting people on a trip to the loo as follows:
"Children, adults and seniors who visit the Upper Canada Mall or any mall, and need to use the washroom, must be physically lifted from their wheelchair and be laid on the floor near toilets and the garbage in order to be changed. This type of activity is happening every day. Does this seem fair? Does this bother you? Does it shock you? I'm one of many who does this when I support someone at the mall. It is really unfair, unhygienic, unsafe and not dignified," Bunn stated in the petition.
He sent the petition to Upper Canada Mall manager Oxford Properties Group, which helped "push the mall in the right direction," to design its first fully accessible universal washroom, Bunn said.
Here are the features of the fully accessible universal washroom at Upper Canada Mall:
An adult change table complete with a lift and sling (600 lb. capacity) that allows an individual to move around the room
Waiting area for support workers
Privacy curtain
Emergency bars to call for help
Accessible toilet, sink, soap dispenser, water, and hand dryer
Contrasting floor tiles to help those with a visual impairment navigate the facilities
Child-sized toilet and child change table
Grab bars fastened to walls
Security system that includes guests buzzing in to gain access