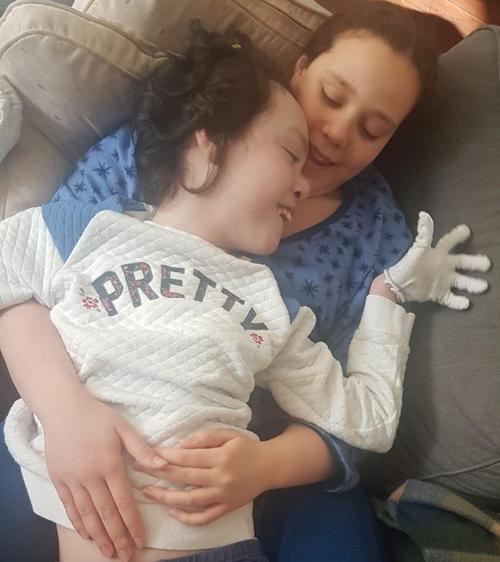 Amy Diaz loves swimming as much as any 10-year-old but she doesn't go to pools very often. Rec centres, movie theatres and other public places are usually off limits, too.
Bathrooms are the problem.
Even if they are labelled as accessible, they're not accessible enough for Amy, who has cerebral palsy and is too big for child-sized changing tables.
When Amy needs her diaper changed, she is lifted out of her wheelchair and placed on the floor, which breaks her sister's heart.
"It's just yucky," Lucy Diaz said. "I know it's uncomfortable for her."
Lucy,12, says she has found a solution — Changing Places washrooms.
Unfortunately, she is one of only a handful of Canadians who knows what they are.